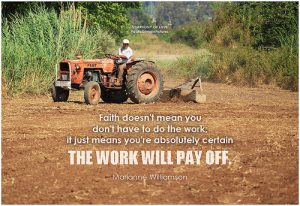 The Work to be Done
In a nutshell, the work I do with people is to help them see their lousy, limiting, disempowering, lie-based stories that they are telling themselves and then to replace those stories with better ones.
Any time that we are hesitating, avoiding, procrastinating, under-performing, or resisting – it is because we have a lousy story going on that makes that response perfectly appropriate (even if we are not consciously aware of the lousy story).
Instead, we need to tell ourselves stories that create possibility, freedom, optimism, self-belief, self-acceptance, and self-love.
This is the work for all of us to do.
Much Love,
Jonathan
Help me out please ~ if this Daily Dose spoke to you, forward it to someone who would benefit from this message. Even better, invite them to subscribe. Help me in my mission to help people to do better and to live better. Thanks!
photo credit: symphony of love
<a
href="http://www.flickr.com/photos/85608594@N00/16996731891″>Marianne Williamson Faith doesn't mean you don't have to do the work; it just means you're absolutely certain the work will pay off</a> via <a href="http://photopin.com">photopin</a> <a href="https://creativecommons.org/licenses/by-sa/2.0/">(license)</a>