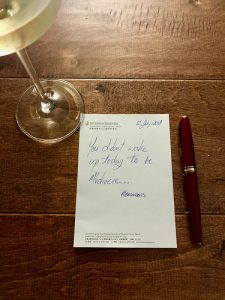 Procrastination always makes sense 
We can become very frustrated with ourselves when we procrastinate. However, when we uncover the lousy or limiting story that we are telling ourselves about that action or activity, we see that procrastination is always a perfectly appropriate response to that story.
The cure then is simple. Tell ourselves a different story – one that makes us want to engage and take action rather than one that makes us want to avoid.
Jonathan
Help me out please ~ if this Daily Dose spoke to you, forward it to someone who would benefit from this message. Even better, invite them to subscribe. Help me in my mission to help people to do better and to live better. Thanks!