Identity Hit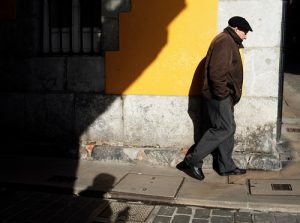 A recent client had taken an identity hit. About five years ago a few different things happened and he started to think less highly of himself, what he thought was possible diminished, his confidence and belief in himself decreased, and his joy and happiness took a beating.
Of course, none of these changes in his thinking were intentional, they just happened (outside of his conscious awareness) in response to some life circumstances. And as a result, his identity took a big hit which negatively impacted his business and the quality of his life.
Basically, he had been stuck in a frustrating slump for the last five years that he couldn't get himself out of.
But, we were able to uncover the lousy beliefs he had unintentionally created about himself and then we upgraded them. In the process, he got himself back. He's now living life and doing business like the guy he used to know himself to be.
We have all taken these kind of identity hits in our lives. If we don't do the work to restore what we lost, then we get to live a diminished life for the rest of our lives.
Do the work!
Much Love,
Jonathan
photo credit: oiZox <a href="http://www.flickr.com/photos/138450832@N07/26680781528″>Is that my shadow ?</a> via <a href="http://photopin.com">photopin</a> <a href="https://creativecommons.org/licenses/by-nc-sa/2.0/">(license)</a>