Happy or Right?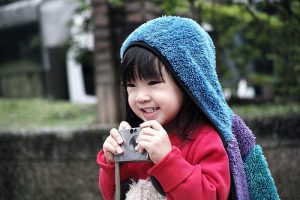 Would you rather be happy or be right? We always answer that we'd rather be happy but so often our behaviors say otherwise.
I was reminded today of that saying and got to watch my own drive to be right make my day more stressful than it needed to be.
Apparently I still have some work to do in the personal growth gym J. (And to my credit, I didn't get devoured by the drive to be right. I wrestled with it, letting go of it multiple times and choosing happiness instead – only for it to sneak back in. So, I certainly could have done worse and I am making progress and that is worth celebrating.)
p.s. 2017 Daily Dose of Jonathan Calendar available now
Much Love,
Jonathan
I write these Daily Doses because I know that my content does make a difference and helps people live better lives. So, if you know someone who would benefit from today's thoughts, please pass this on. Thanks and gratitude in advance!
photo credit: 藍川芥 aikawake When I got my first camera via photopin (license)