Belonging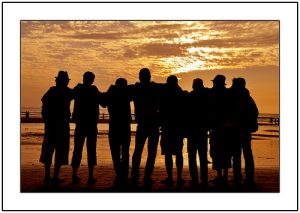 "I don't belong" is a close relative of "I'm not enough". That thought causes a lot of pain and suffering.
The antidote is quite simple ~ create belonging. Instead of waiting to see how or if you fit in, extend a sense of belonging to others. Reach out to help others feel welcomed, seen, valued, and appreciated.
Much Love,
Jonathan
Help me out please ~ if this Daily Dose spoke to you, forward it to someone who would benefit from this message. Even better, invite them to subscribe. Help me in my mission to help people to do better and to live better. Thanks!
photo credit: ||-SAM Nasim-|| Lost Memory via photopin (license)