Background Thought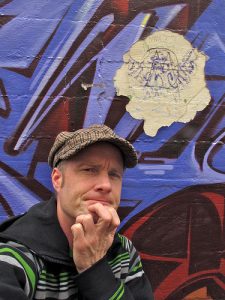 I talked recently with a client. His background predominant thought is – "this is not working."
Another client had, "I'm a screw up."
Many clients have had, "This business is hard."
Many clients have had, "I'm not okay because of this childhood thing."
And on and on.
When our predominant background thought is something negative and discouraging it is awfully darn hard to move forward – darn hard to be excited, enthusiastic, energetic, passionate, or optimistic – darn near impossible to create the change that we want.
And to top it off, that background thought that is so damaging is a stinking lie.  But as long as that thought stays in place, things are not going to change.
What's the background thought that is kicking your butt? And, what do you want to do about it? (I'd recommend upgrading it to something useful.)
Much Love,
Jonathan
I write these Daily Doses because I know that my content does make a difference and helps people live better lives. So, if you know someone who would benefit from today's thoughts, please pass this on. Thanks and gratitude in advance!
photo credit: torbakhopper thought bubble called confusion : san francisco (2011) via photopin (license)