Baby great white shark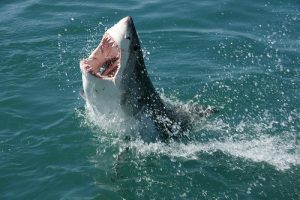 A baby great white shark is still a great white shark. It doesn't become a great white after it has grown to a certain size.
The other day, a client couldn't fully own that he is a world changer. I asked him what it would take to fully own that. He said, "bigger results". (a very common piece of head trash)
No! He is already a world changer. He needs to see himself that way now! And as he continues to grow, he will simply become a bigger world changer.
Much Love,
Jonathan
Help me out please ~ if this Daily Dose spoke to you, forward it to someone who would benefit from this message. Even better, invite them to subscribe. Help me in my mission to help people to do better and to live better. Thanks!
photo credit: travelbagltd Great White Shark in South Africa via photopin (license)