Asking the wrong questions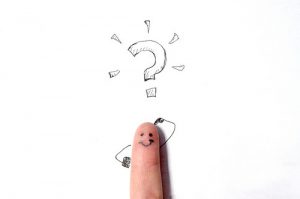 So often, we are simply asking ourselves the wrong questions.
We ask, "What if it doesn't work?" – instead of asking, "What if it does work?"
The difference between those 2 questions is night and day. One inspires, invites action, creates energy, and expands possibility. The other shuts us down, creates fear, and causes us to hesitate.
Success secret: Ask yourself questions that expand not questions that constrict.
Much Love,
Jonathan
I write these Daily Doses because I know that my content does make a difference and helps people live better lives. So, if you know someone who would benefit from today's thoughts, please pass this on. Thanks and gratitude in advance!
photo credit: joshtasman Question Finger 6 via photopin (license)