Words and focus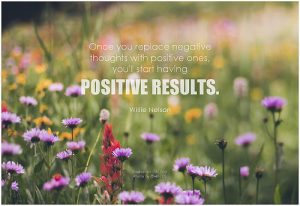 Our words determine our focus and what we focus on is what we get – whether it is what we do want or what we do not want.
Are we getting out of debt or creating wealth?
Are we fixing problems or working on improvement projects?
Are we losing weight or getting healthier?
The key is to focus on what we want rather than focusing on what we want to get away from.
Jonathan
I write these Daily Doses because I know that my content does make a difference and helps people live better lives. So, if you know someone who would benefit from today's thoughts, please pass this on. Thanks and gratitude in advance!
photo credit: symphony of love Willie Nelson Once you replace negative thoughts with positive ones, you'll start having positive results via photopin (license)