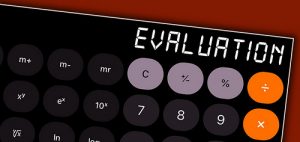 Who's Evaluating Who?
Most people's orientation when interacting with a prospect is that they are being evaluated by the prospect. The prospect is determining whether business will be done.
Let's flip this. Let's go into those meetings looking to see if the prospect is someone we want to work with, someone we would enjoy working with, someone we can create value for.
What would this do for your mindset, confidence, and enjoyment of the process? (And avoiding bad fits too.)
Much Love,
Jonathan
Help me out please ~ if this Daily Dose spoke to you, forward it to someone who would benefit from this message. Even better, invite them to subscribe. Help me in my mission to help people to do better and to live better. Thanks!
photo credit: CreditDebitPro <a href="http://www.flickr.com/photos/157270154@N05/27175306337″>evaluation</a> via <a href="http://photopin.com">photopin</a> <a href="https://creativecommons.org/licenses/by/2.0/">(license)</a>