What would it take?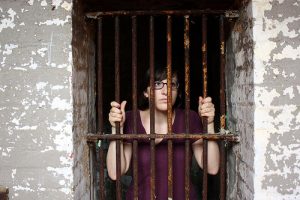 Here's a great question for us to ask ourselves: What would it take to set me free from how I see myself, to set me free from the smallness of my own thinking about myself?
We live in prisons of our own making. We are so limited by what we think of ourselves and what we think we deserve, and by the demoralizing stories that we tell ourselves.
What if we let ourselves out of prison. What if we embrace the good that is in us. What if we recognize our magnificence. What if we allow ourselves to shine.
Much Love,
Jonathan
I write these Daily Doses because I know that my content does make a difference and helps people live better lives. So, if you know someone who would benefit from today's thoughts, please pass this on. Thanks and gratitude in advance!
photo credit: penelopejonze me in cell via photopin (license)