What would I do if I didn't drink?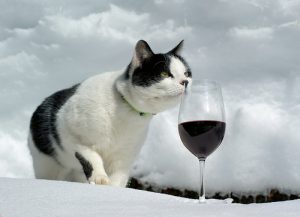 So often in our thinking we are pushing against what we do not want rather than moving towards what we do want. And this strategy simply does not work.
There's a famous NLP (neuro linguistic programming) story about an alcoholic who kept wondering why she drank. She stopped drinking when she started to wonder what she would do if she did not drink. And, she had the rest of her life to answer that question.
What would I do if I didn't (fill in your favorite time waster like binge watch TV, surf the web, play computer games, gossip, eat when I'm bored, etc.)?
What would I do if I didn't procrastinate, didn't play small, didn't doubt myself, etc.?
The quality of our lives is determined by the quality of the questions that we ask ourselves. 99.99% of the time, "why" is not a useful question although it is a favorite.
Better questions are the answer.
Much Love,
 Jonathan
 I write these Daily Doses because I know that my content does make a difference and helps people live better lives. So, if you know someone who would benefit from today's thoughts, please pass this on. Thanks and gratitude in advance!