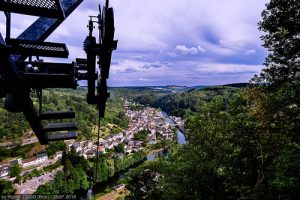 We've All Got Our Stories
I've got a friend who is talented, kind, successful, loved, respected, appreciated, and blessed. And this friend also has a personality quirk that does not at all fit with the things mentioned in the previous sentence.
I had wondered about this incongruity and then I learned his back story. Instantly, this weird behavior made perfectly good sense. Based on what had happened to him, this behavior was an appropriate response.
Note: this behavior does not make his life better, nor does it contribute to his success. In fact, it causes problems. But it does make sense based on what he experienced.
We all have this in some area(s) of our lives – our behaviors are not conducive to success, happiness, and doing better, but they do make sense based on our experiences and the stories we are telling ourselves about our experiences.
Behaviors always make sense when we uncover the underlying story – always!
The next step in these situations is to change our interpretation of what happened. When we change those stories, behavior change either naturally occurs or else is easy to accomplish.
When we change our stories, we change our lives!
Much Love,
Jonathan
Help me out please ~ if this Daily Dose spoke to you, forward it to someone who would benefit from this message. Even better, invite them to subscribe. Help me in my mission to help people to do better and to live better. Thanks!
photo credit: Robert GLOD (Bob) <a href="http://www.flickr.com/photos/132881542@N07/43853248402″>Vianden – Chairlift</a> via <a href="http://photopin.com">photopin</a> <a href="https://creativecommons.org/licenses/by-nc-nd/2.0/">(license)</a>