Up not through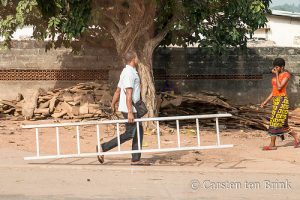 Einstein said that a problem cannot be solved at the same level of consciousness which the problem was created. We have to raise our consciousness in order to be bigger than the problem.
It isn't about battering through the obstacles, it is about raising ourselves up so that the obstacle no longer impedes us. We have been trained to push through when rising up is a much easier and more effective solution.
Moving forward keeps us on the same level even if we do batter through the obstacle. Rising up takes us to a higher level.
Use your obstacles to rise!
Much Love,
Jonathan
Help me out please ~ if this Daily Dose spoke to you, forward it to someone who would benefit from this message. Even better, invite them to subscribe. Help me in my mission to help people to do better and to live better. Thanks!
photo credit: 10b travelling / Carsten ten Brink A ladder for the New Year via photopin (license)