Two Legs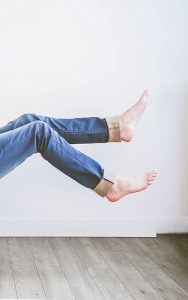 Walking works much better than hopping as a strategy for getting from point A to point B. Using two legs works better than using one leg.
Success requires both psychology and tactics. Let's call these the two legs of success. We need both.
The people who are too busy doing things to spend any time on themselves, their beliefs, and their mindsets are not going to attain the success they desire.
The people who spend all their time on the couch meditating, visualizing, etc. but never get off the couch and get into action are not going to attain the success they desire.
We need both tactics and psychology.
And then here's where the two legs analogy falls apart a little – psychology is 80 – 90% of success (depending on who you quote). The other 10 – 20% is tactics.
Much Love,
Jonathan
I write these Daily Doses because I know that my content does make a difference and helps people live better lives. So, if you know someone who would benefit from today's thoughts, please pass this on. Thanks and gratitude in advance!