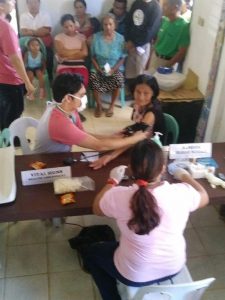 Touching their hearts
Yesterday was the Nurse Force Global mission to Indulang in Talakag in Bukidnon. We saw over 220 families. Some treatments were provided, some recommendations were made, some medicines were dispensed, and everyone got fed. And then there will be future follow up on what was started yesterday.
So, some people who needed it, received physical support. However, I think that equally beneficial to the people of Indulang was simply knowing that someone cared about them. A group of strangers made the effort to come and love on them, care for them, and reach out a hand in love and assistance. We touched their hearts.
What would happen to our world if we made it a practice of touching someone's heart every day?