Theoretical GPS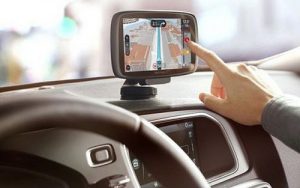 People frequently make where they are at bad and wrong. They, or their results, shouldn't be there. They should be somewhere else. It isn't bad or wrong. It is simply where we are at. Once we know where we are at then we can decide what to do next. We can plan, strategize, and get into action.
How useful would your GPS be if it started out by asking "where would you like to pretend that you are?" Those directions would be useless because they wouldn't be a fit for the current situation.
It really is important to be honest with ourselves about our situations and where we are at right now. Then we can decide what we want to do about it.
So even if where we are right now isn't where we want to be, we can do something about it – once we admit where we are at.
p.s. 2017 Daily Dose of Jonathan Calendar available now
Much Love,
If you know someone who would benefit from today's thoughts, please pass this on or use the social media share buttons. Thanks and gratitude in advance!
photo credit: automobileitalia Come effettuare l'aggiornamento del TomTom via photopin (license)