The sun shines equally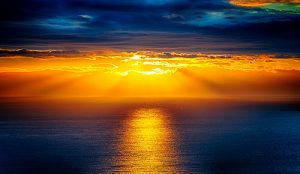 Imagine standing outside next to Bill Gates, or Oprah, or Tony Robbins, or the top money earner in your company, or . . .
Does the sun shine on that person more than it does on you? Is he or she somehow worthy of more sunlight than you?
No! The sun just shines – indiscriminately.
Worthiness isn't something earned. It is a gift we were born with. As long as we are still breathing, we have access to that worthiness. (Of course, we can also forget that we have that access.)
Stand in the sunshine of worthiness and take it in.
p.s. Procrastination Cure May 24th www.jonathanmanske.com/procrastinationcure
Much Love,
Jonathan
Help me out please ~ if this Daily Dose spoke to you, forward it to someone who would benefit from this message. Even better, invite them to subscribe. Help me in my mission to help people to do better and to live better. Thanks!