The Opposite of Gratitude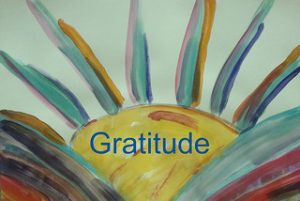 We've all heard about the importance of gratitude and living with an attitude of gratitude.
Living in gratitude makes even more sense when we consider the opposite of gratitude.
It seems to me that the opposite of gratitude is numb, oblivious, entitled, or disgruntled. None of those sound like a good way to go through life. If gratitude is the antidote to those things, I'll gladly take gratitude.
If we are experiencing any of those things, a dose of gratitude is the remedy.
We have so much to be grateful for! And, life is just better when we are grateful.
Much Love,