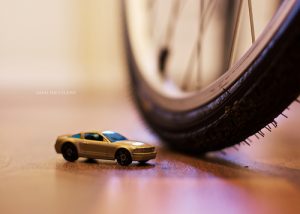 Somehow This Has to be Your Fault
When my brother was in college, he got hit by a car while riding his bike.
Instead of inquiring about my brother's well-being (as he was lying on the pavement), the lady who hit him said, "somehow this has to be your fault."
Behavior such as this comes from an identity crisis. She didn't know who she was – beautiful, amazing, worthy, and the much loved child of a loving God. So consequently, she felt that she needed to defend herself and that it was not okay to make mistakes.
This identity crisis is the king of all head trash. It shows up in our lives with thoughts like: I'm not worthy. I'm not enough. I don't belong. I'm not okay. Etc.
There are areas in our lives where we believe these lies about our identity. When we do, we pay a tremendous price.
Much Love,
Jonathan
photo credit: Nanagyei <a href="http://www.flickr.com/photos/32876353@N04/4551711468″>Mind The Cyclist</a> via <a href="http://photopin.com">photopin</a> <a href="https://creativecommons.org/licenses/by/2.0/">(license)</a>