Social Support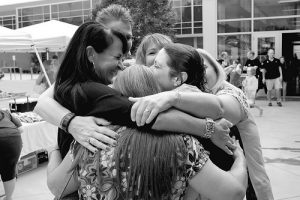 Shawn Achor, author of The Happiness Advantage, tells us, "Social support is the greatest predictor of long-term happiness."
So, one of the best things that we can do for ourselves is to develop a routine of nurturing our connections. Create a habit of connecting with at least one person in your social support network every day. This could be as simple as a quick email thanking them for their support.
What are you going to do today to deepen a connection?
p.s. do yourself a favor and watch Shawn https://www.ted.com/talks/shawn_achor_the_happy_secret_to_better_work?language=en
Much Love,
 Jonathan
I write these Daily Doses because I know that my content does make a difference and helps people live better lives. So, if you know someone who would benefit from today's thoughts, please pass this on. Thanks and gratitude in advance!
photo credit: Michael Tabor Community hug via photopin (license)