Self-worth calculation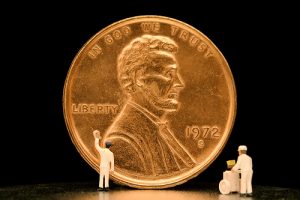 What is it that you have allowed to define your worth as a human being?
The size of your bank account
What the bathroom scale says
Number of friends
The car you drive
Ability to do something
Some detail of your physical appearance
Relationship status
Etc.
We are so very much more than any of that! When we define ourselves by those factors, we impoverish ourselves. We short change ourselves.
p.s. – an ask: I'm shaving my head on March 10 with St Baldricks for childhood cancer research. All donations are greatly appreciated! stbaldricks.org/participants/jonathanmanske2017
 Much Love,
Jonathan
I write these Daily Doses because I know that my content does make a difference and helps people live better lives. So, if you know someone who would benefit from today's thoughts, please pass this on. Thanks and gratitude in advance!
photo credit: JD Hancock Pretty Penny via photopin (license)