Self-Imposed Identity Theft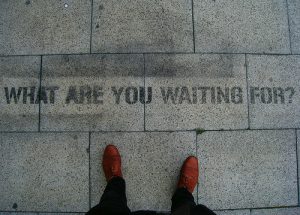 My friend, Dr James Jackson – founder of Project CURE, learned from his father that he could take what he had and turn it into what he wanted. This bit of wisdom has served him amazingly well.
Unfortunately, "take what you have and turn it into what you want" was not the message that most of us received. Instead most of us got a message along these lines: take what you have, which is not enough, and then pray for a miracle because otherwise it is not going to happen.
This leads to thoughts and beliefs like: I cannot do this on my own. I need help. I need more education. I need a big break. I'm not ready. I need more support. Etc. We become victims to our circumstances rather than capable creators of what we want.
Ultimately this becomes an issue of identity and we have come to mis-identify ourselves as less than, unworthy, and not good enough.
Be honest with yourself. Which of these feel more familiar?
I am amazing. ~ I am average (or even below average).
I am a miracle. ~ I am a mess.
I am a good person. ~ I am bad.
I'm worthy. ~ I'm not worthy.
I am enough. ~ I am not enough.
I create my life. ~ My life is determined by circumstances.
It is possible to get what I want. ~ It is impossible to get what I want.
Etc.
Unfortunately for so many, the limiting false identity is what feels more familiar.
How would life look if you truly believed that you can take what you have and turn it into what you want?
You can!!!
Much Love,
 Jonathan
I write these Daily Doses because I know that my content does make a difference and helps people live better lives. So, if you know someone who would benefit from today's thoughts, please pass this on. Thanks and gratitude in advance!