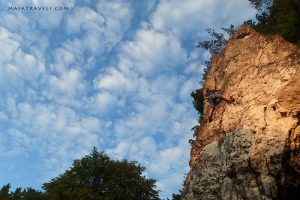 Risk, Vulnerability, and Getting What You Want
I recently witnessed a father daughter interaction. It seemed that the teenager daughter was supposed to go into the restaurant and buy some to-go food while dad stayed in the car.
However, the daughter didn't seem to want to go by herself and was begging the father to come with her. He refused.
Then I saw the daughter's shoulders drop, her face became sullen, and she just got into the car. They sat there for a few minutes and then they drove away.
It looked to me like the daughter was not willing to get outside of her comfort zone in order to get what she wanted. She let her fear win. (and who knows what she was afraid of, but it stopped her).
Somehow in her thinking, there was risk involved in going into the restaurant by herself and she was not willing to be vulnerable to that risk. Consequently, she did not get what she wanted.
We are frequently faced with this dynamic. Are we willing to take a risk and be vulnerable in order to get what we want, or are we going to play it safe and make sure we don't get what we want?
Reward requires risk. Risk can make us vulnerable (the more we love, accept, and approve of ourselves, the less risk makes us vulnerable). Being vulnerable is uncomfortable. Are you, your life, your desires, and your dreams worth being vulnerable?
Much Love,
Jonathan
Help me out please ~ if this Daily Dose spoke to you, forward it to someone who would benefit from this message. Even better, invite them to subscribe. Help me in my mission to help people to do better and to live better. Thanks!
photo credit: majatravels <a href="http://www.flickr.com/photos/146347287@N08/43006712615″>Climbing</a> via <a href="http://photopin.com">photopin</a> <a href="https://creativecommons.org/licenses/by-nc-sa/2.0/">(license)</a>