Reading is not enough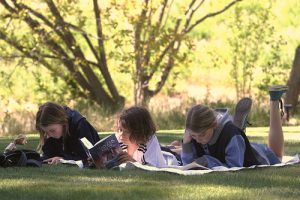 When I ask people if they have a daily personal growth program, I often hear that they read or listen to audios every day.
While these things are great to do, we need more. We need to take that information and then turn it into introspection.
We need to see whether our beliefs, perspectives, and behaviors match up with what we are learning. If they don't, then it is time to stop reading or listening and start using some belief upgrading tools. That's where the transformation happens.
p.s. 2017 Daily Dose of Jonathan Calendar available now
Much Love,
Jonathan
I write these Daily Doses because I know that my content does make a difference and helps people live better lives. So, if you know someone who would benefit from today's thoughts, please pass this on. Thanks and gratitude in advance!
photo credit: JeremyOK siblings-reading via photopin (license)