Pruning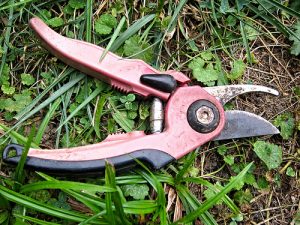 From a plant's point of view, pruning probably hurts. The plant has put energy and effort into growing that branch and then "snip", it is gone.
However, the end result is either greater beauty or more fruit.
In our lives, if we want greater beauty or more fruits, then some pruning is necessary. Oftentimes, the pruning is not enjoyable – but it is necessary.
Pruning can be both external and internal. We can prune activities, priorities, and choice of how we spend our time. We can also prune beliefs, mindsets, and even our identities.
I invite you to take a pruning inventory:
What activities no longer serve you and what you are up to in life? Are you willing to let those go?
What values and priorities are no longer in alignment with who you have grown yourself to be and who you want to grow yourself to be? Are you willing to let those go?
What about your identity? What do you believe about yourself, who you are, and what is possible for you that no longer serves you and what you want to create with your life? Are you willing to let those go?
Happy pruning!
Much Love,
Jonathan
I write these Daily Doses because I know that my content does make a difference and helps people live better lives. So, if you know someone who would benefit from today's thoughts, please pass this on. Thanks and gratitude in advance!
photo credit: ali eminov Pruning shears open via photopin (license)