Over here over here (jumping up and down with arms waving)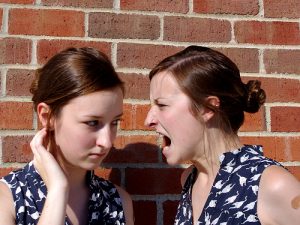 Imagine someone trying to get your attention from a distance. They are probably jumping up and down, waving their arms, and yelling "over here, over here".
That's a good way to view our resistance – procrastination, hesitation, avoidance, I don't want to, etc.
Our resistance is simply showing us where we have head trash, limitations, and disempowering stories.
When we use our resistance to help us to see these things then we can do something about them. If we don't see them, they will continue to sabotage our lives.
Much Love,
Jonathan
I write these Daily Doses because I know that my content does make a difference and helps people live better lives. So, if you know someone who would benefit from today's thoughts, please pass this on. Thanks and gratitude in advance!
photo credit: Probably Okay! having an argument with myself via photopin (license)