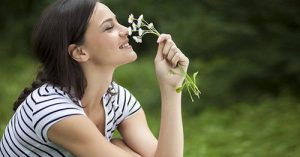 Non-Attachment to the Results
Yesterday Kendrick and I drove for about 45 minutes to talk to the mayor of Talakag, Bukidnon about the upcoming Nurse Force Global event and to get his official blessing. Although we had been told that he'd be there anytime before noon, he wasn't, and so we ended up waiting for quite a while (Filipino time). Then because the mayor and the municipal council are from different political parties, it was deemed expedient to get the head of the council to sign off on this too. However, that requires us to make the drive back there again this morning.
So, something that "should" have been pretty easy and straightforward wasn't. And, this is all to do good for people of that community.
Kendrick expressed how this sort of thing can be discouraging. After all, he just wants to help these people and love on them.
It was much easier for me to not be discouraged because this isn't my baby. I'm just along for the ride. But how often in my world do I get invitations to be discouraged? – The excited prospect who changes his mind, the workshop participant who does not show up, the last-minute cancellation, the opportunity that falls through, the thing that doesn't go as expected, and . . .
These are the times we must remember to not be attached to the result. We don't know what seeds we've planted. We don't know when or if they will germinate. Sometimes we get to see the seeds spring to life and then there are many times we don't.
Instead of being attached to the results, we just need to celebrate the fact that we did our job regardless of the apparent result. Ultimately, the results are not our job anyway, they are God's job. Our job is to simply do what is in front of us to do.
And part of that job is to just love on people. So I got to be interested in, kind to, and loving towards the mayor, his assistant, the municipal administrator (whose brother in-law lives in Kansas, is also a former peace corps volunteer in the Philippines, and has a non-profit in Talakag), the members of the Nurse Force Global team in the area, the ladies at the restaurant where we had lunch, and …
Were seeds planted by this? I don't know. Will these seeds sprout? I don't know. But that's not my job. I did my job. And if I remember this, then I get to be encouraged and if I am attached to the results (certainly didn't see any sprouts pop through the ground yesterday) then I get to be discouraged.
Much Love,
Jonathan
photo credit: Pamela P. Stroud <a href="http://www.flickr.com/photos/138014685@N08/26581532908″>A Rebirth</a> via <a href="http://photopin.com">photopin</a> <a href="https://creativecommons.org/licenses/by-nc-nd/2.0/">(license)</a>