Meaning vs Victim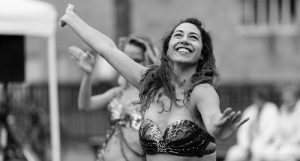 In his famous book, Man's Search For Meaning, Viktor Frankl talks about how vital it is for our lives to have meaning. Without meaning or purpose we don't have anything to life for.
My mom is skinny, walks every day, and eats healthy – and, she had a stroke last week. Now she is in a rehab center and cannot move her right arm or leg. (Fortunately, her speech and comprehension have not been affected.)
Mom's got a choice. She can either be a victim to her circumstances or she can find meaning in all of this.
We talked yesterday about how we both believe that God has a plan for her and how God can use her right where she is. I invited her to consider what that might look like and how she could serve and contribute and bless people while in the rehab center. Mom's already a superstar at living that way so I imagine that this is what she will do.
The meaning or victim choice is one that we face frequently, perhaps even daily. When we choose meaning, our lives get richer and happier.
Help me out please ~ if this Daily Dose spoke to you, forward it to someone who would benefit from this message. Even better, invite them to subscribe. Help me in my mission to help people to do better and to live better. Thanks!