Making Friends With Resistance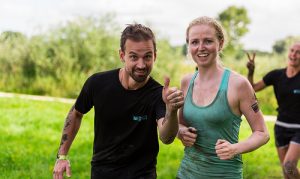 When resistance shows up in our lives, it is not a problem. It is an opportunity!
The resistance is showing us where we have limiting beliefs, lousy stories, or other head trash. Those are the things that create resistance.
So when the resistance shows up, it comes hand in hand with an opportunity to upgrade consciousness and let go of some crap.
Procrastination, avoidance, hesitation and wasting time are all forms of resistance. And any time that we are doing any of those things it is because of a lousy story.
If phone calls = bothering people, I'll resist making phone calls.
If it isn't possible to achieve my goals, I'll resist getting into action around them.
If it is safer to be disengaged, I'll resist being engaged and in action.
Etc.
So when we make friends with resistance, we can use these every-day instances in our lives as inspiration to let go of our limiting beliefs and other head trash. These instances are practically screaming at us, "this is where you need to do your personal growth work!"
p.s. My upcoming Amazing Day~ Amazing Life: 30 days to stunning improvement program is designed to support people in developing this skill of using their resistance to spur personal growth and greater freedom.
More info at jonathanmanske.com/amazingday
Much Love,
 Jonathan
I write these Daily Doses because I know that my content does make a difference and helps people live better lives. So, if you know someone who would benefit from today's thoughts, please pass this on. Thanks and gratitude in advance! 

photo credit: Alex-de-Haas 750_5960_Lr-edit via photopin (license)