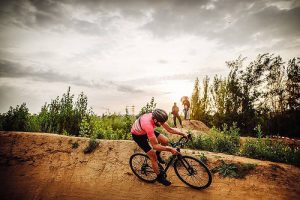 Maintaining Momentum
It's typically easier to maintain momentum than it is to recreate momentum.
If you've ever ridden a bike up a steep hill, you know that it is hard work. If you keep pedaling, it is hard work. If you stop pedaling and then have to start again, it is even harder work.
The same thing is true with things like daily routines or making phone calls. Sure, it can be hard. But stopping and then trying to get started again tends to be harder.
Jonathan
Help me out please ~ if this Daily Dose spoke to you, forward it to someone who would benefit from this message. Even better, invite them to subscribe. Help me in my mission to help people to do better and to live better. Thanks!
photo credit: labuero<ahref="http://www.flickr.com/photos/9458417@N03/36333976814″>After Work Cyclocross Challenge #cyclocross #cx #cycling #bicycle #cyclist #cyclingworld #cyclingphotos #instabike #bikelife #bicycling #biking #sportsphotography #sport #actionsports #canonphotography #düsseldorf</a> via <a href="http://photopin.com">photopin</a> <a href="https://creativecommons.org/licenses/by-nd/2.0/">(license)