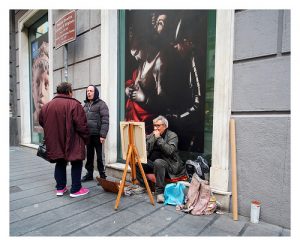 Love your Neighbor
I've been thinking about love lately. I see that our job, our mission, our simple instructions are to love one another. That's what we were born to do. That's what we should be known for.
I also see that I have plenty of room to mature in this area.
It is easy to love those who love us but much more challenging to love our enemies. But if we cannot love our enemies (and the people we don't like), then we simply are not very good at love.
Love is patient and kind – I'm not always patient and kind – so looks like I've got some room for maturing. And you?
We can love from "even though" or from "because". Even though that person has different ideas, or different politics, or a different religion, or a different sense of fashion, or different priorities, or . . . I choose to love them anyway. Verses: I love because that is who I am and that's what I do.
I've been trying to love more using the "even though" which helps. And the real transformation I want comes from shifting to "because".
Much Love,
Jonathan
Help me out please ~ if this Daily Dose spoke to you, forward it to someone who would benefit from this message. Even better, invite them to subscribe. Help me in my mission to help people to do better and to live better. Thanks!
photo credit: oiZox <a href="http://www.flickr.com/photos/138450832@N07/41732533441″>Emulating</a> via <a href="http://photopin.com">photopin</a> <a href="https://creativecommons.org/licenses/by-nc-sa/2.0/">(license)</a>