Love does not require liking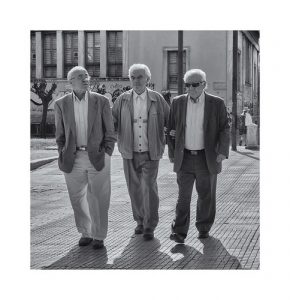 It is easy to love the people that we like. And, it is easy to not love the people that we don't like.
But, this is a very damaging trap to fall into.
First of all, when I judge people and withhold love – this does not make my life better. It does not make me a happier person. It shuts me down and puts me in a bad mood.
Secondly, it certainly does not make this world a better place.
Thirdly, every person was born worthy of love. And, God loves that person as much as God loves me.
It is okay to dislike people, we are allowed to have preferences. However, disliking someone is a poor excuse for not loving them.
Next time you catch yourself getting caught up in judgment and in disliking, love that person instead.
Help me out please ~ if this Daily Dose spoke to you, forward it to someone who would benefit from this message. Even better, invite them to subscribe. Help me in my mission to help people to do better and to live better. Thanks!
photo credit: oiZox The 3 wise guys via photopin (license)