Just because someone says something doesn't mean it is true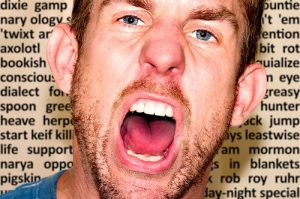 We are so willing to be hurt by other people's words. What would happen if we gave that up?
The more that we approve of ourselves, the less other people's opinion of us matters and the less willing we are to be hurt by what they say.
I remember back in 2008 how outraged and hurt I was when a guy posted this review on Amazon for my book, The Law of Attraction Made Simple ~ "I didn't get fun at all from reading this book. So, if you want to start you should think two times about it. Reading this book I thought that the author haven't tried to write something intresting and cognitive at all. Just wrote because he needs money…"
Today I find it quite interesting. I wonder what in the world was going on in his head and in his life that would allow him to come to those conclusions. They certainly aren't my truths or my experience.
I don't have to believe that he is telling the truth. I don't have to be hurt. I don't have to feel like my character has been attacked. I don't have to defend myself. I don't have to think about it at all.
And if I do want to think about it, I'd obviously be far better served by thinking about all of the 5-star reviews from people who love the book rather than the 1 guy who didn't.
Much Love,
Jonathan
I write these Daily Doses because I know that my content does make a difference and helps people live better lives. So, if you know someone who would benefit from today's thoughts, please pass this on. Thanks and gratitude in advance!
photo credit: CarbonNYC [in SF!] In Everyday Use via photopin (license)