If it isn't broke, don't fix it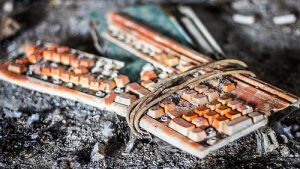 My email service decided to revamp their platform.
Wednesday evening when I went to send out my Daily Dose, I couldn't even figure out how to do it. And since there was no advance warning of the changes, I was taken by surprise.
It took 30 minutes with support on Thursday to train me how to get to my old templates and my lists. I was also on hold for a very long time before I spoke to the support person. She told me that many other users were having challenges to.
Now it takes at least 3 times as long to send the emails.
There's an old saying ~ if it isn't broke, don't fix it.
But do we do this anywhere in our lives?
People quit doing things that they know work for them and benefit them because they get bored. Some sales people change their presentation every so often because they get bored. "It was working so good that I quit doing it."
If it isn't broke, don't fix it.
Much Love,
 Jonathan
I write these Daily Doses because I know that my content does make a difference and helps people live better lives. So, if you know someone who would benefit from today's thoughts, please pass this on. Thanks and gratitude in advance!
photo credit: places_lost Press Enter key via photopin (license)