I must make things happen!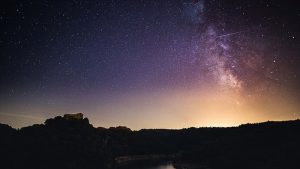 Einstein said, "The most important decision we make is whether we believe we live in a friendly or hostile universe."
But, many people live under an "I have to make things happen" orientation. This tends to produce stress, isolation, pressure and often leads to sadness, discouragement, and apathy.
The "I have to make things happen" orientation puts us in a hostile universe where good, kindness, fortuitous coincidences, breaks, and miracles don't happen because "I must be the one to do it!"
"I have to make things happen" is also frequently associated with trying to prove that we are enough and are worthy. (If I make it happen then I must be enough – there is the proof!) This attempt at proving also creates stress, pressure, disappointment, a sense of futility, and apathy. It never has worked, and it never will.
The antidote to this is to switch orientations and start living in that friendly universe. Partner with good, with light, with God – and let that express itself through you. Realize that you are not in control and never have been. You have never been on your own. Everything you have created to date, has been in partnership.
Yes of course, we still need to do things and be in action. The difference is where we are coming from, isolation or partnership.
Much Love,
Jonathan
Help me out please ~ if this Daily Dose spoke to you, forward it to someone who would benefit from this message. Even better, invite them to subscribe. Help me in my mission to help people to do better and to live better. Thanks!