Hanging out with goodness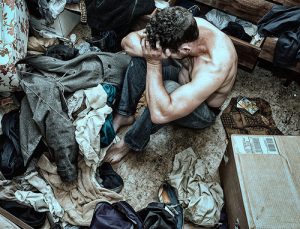 Imagine that goodness is a person. Do you live your life in a way that goodness would want to hang out with you?
Imagine that I invite you to come over and that when you get here, you discovered that my house is nasty, dirty, smelly, and cluttered. Would you stay long? Would you come back?
We want goodness in our lives – but do we have any nasty, dirty, smelly, cluttered things (habits, beliefs, thoughts, and behaviors) that repel goodness? What would happen if we got rid of those things?
Much Love,
Jonathan
Help me out please ~ if this Daily Dose spoke to you, forward it to someone who would benefit from this message. Even better, invite them to subscribe. Help me in my mission to help people to do better and to live better. Thanks!
photo credit: CarbonNYC [in SF!] Rough Day via photopin (license)