Greater Heights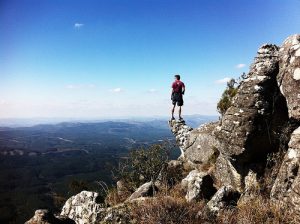 The lie in mass consciousness is that we can beat ourselves to greater heights. Somehow, we got stuck with the idea that negative self talk and the like will spur us on to better performance.
However, that idea is total crap. We can go into the laboratory and prove that beating up on ourselves makes our bodies and our minds weaker. Thus making "doing better" an impossibility.
The way to get to greater heights is to love ourselves to greater heights. Self-kindness, self-support, self-acknowledgement, self-forgiveness, self-appreciation, self-acceptance, self-love ~ These are the things that spark "doing better".
p.s. Upcomign teleseminar ~ The Procrastination Cure May 24 www.jonathanmanske.com/procrastinationcure
Help me out please ~ if this Daily Dose spoke to you, forward it to someone who would benefit from this message. Even better, invite them to subscribe. Help me in my mission to help people to do better and to live better. Thanks!
photo credit: Ashleigh&Analeisse On Top Of The World via photopin (license)