Gratitude for things we take for granted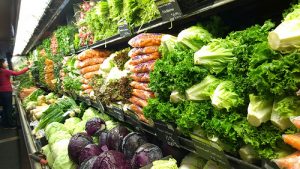 We are members of Monroe Organic Farms (community shared agriculture).
Yesterday I went to the farm for member picking day. I spent about 3 hours picking tomatoes, chili peppers, poblano peppers, jalapeno peppers, and onions.
By the time I finished, it was 90+ degrees and I was hot, sweaty, dirty, thirsty and tired. This morning I was stiff and sore from all the bending over.
I only did this for a few hours and I was worn out. There are people who do this day after day, all day long, so that we can go to the grocery store and buy all kinds of food.
So, I am immensely grateful for the farm labor people!
There are so many things like this in our lives where we receive tremendous benefit from other people's efforts and labors.
Here are a few that immediately come to mind:
The people who built our highway systems
The people who maintain our highway systems
The military
The people working in factories that built all the gadgets and devices in our homes
Police and Fire Department
The people who built our water systems
Etc . . .
Let's take a moment and be grateful for all those who have contributed to the quality of our lives. Be grateful for what a difference those sorts of things make in our lives.
Much Love,
Jonathan
Help me out please ~ if this Daily Dose spoke to you, forward it to someone who would benefit from this message. Even better, invite them to subscribe. Help me in my mission to help people to do better and to live better. Thanks!
photo credit: Ruth and Dave Produce display at Wholefoods via photopin (license)