Get over yourself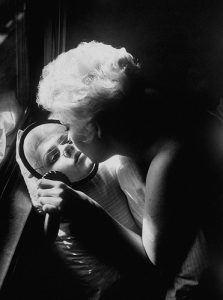 Have you ever been in a situation where you could really help someone but they have some head trash about receiving assistance? ~ not very enjoyable.
Have you ever been that person?
It is okay to receive assistance! In fact, it is a very smart thing to do. Let's create a culture of contribution where we both give and receive easily and graciously.
Much Love,
Jonathan
I write these Daily Doses because I know that my content does make a difference and helps people live better lives. So, if you know someone who would benefit from today's thoughts, please pass this on. Thanks and gratitude in advance!
photo credit: giovannaemilianispinelli Movie actress, Kim Novak, on bed looking into broken mirror. (Photo by Leonard Mccombe//Time Life Pictures/Getty Images) via photopin (license)