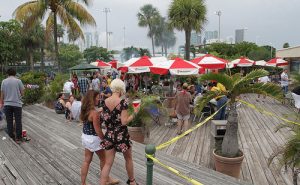 Generosity
In my last week of traveling, I've interacted with a lot of people. Some were generous with their time, attention, support, and or resources. And, some were not.
Not hard to guess which ones I enjoyed more and which ones I'd want to do business with again.
Which one are you? And, does that vary from situation to situation?
Much Love,
Help me out please ~ if this Daily Dose spoke to you, forward it to someone who would benefit from this message. Even better, invite them to subscribe. Help me in my mission to help people to do better and to live better. Thanks!
photo credit: U.S. Army Garrison – Miami <a href="http://www.flickr.com/photos/28400153@N07/14597148282″>IMG_8209</a> via <a href="http://photopin.com">photopin</a> <a href="https://creativecommons.org/licenses/by-nc/2.0/">(license)</a>