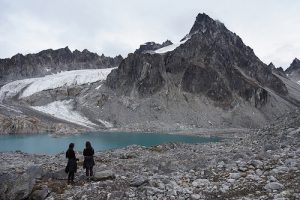 Free Solo – "Thank God that's over"
I recently saw the movie, Free Solo. It is about Alex Honnold and his quest to be the first person to free-solo El Capitan in Yosemite National Park. (Free soloing is climbing without ropes).
After he succeeded, his girlfriend said, "Thank God that's over." When I heard that, I laughed. It isn't over. Alex isn't done climbing and he isn't done free soloing. He's going to continue to do these high-risk activities because that is how he does life.
People will continue to do what they do until they don't. This reminds me of two folk sayings: Fool me once, shame on you. Fool me twice and shame on me. And, when people show you who they are the first time, believe them.
Yes, people can and do change. And, they first have to have a desire to or a compelling reason to change. Then they have to be willing. And then they actually have to make the change and stick with it. If they don't have these things, they are not going to change.
Much Love,
Jonathan