Fountain of joy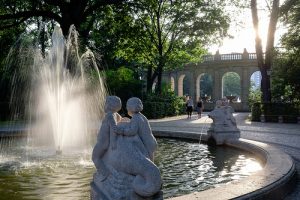 What is it in your life, in your thinking, in your habits that prevents your heart from constantly being filled with joy? (I invite you to take a minute and really think about this.) And, would that be worth addressing?
On the deepest level, the answer to that question is self-judgment and a lack of self-love and acceptance.
What would happen to our world if we committed to living more joyfully and started making progress on this?
Much Love,
Jonathan
Help me out please ~ if this Daily Dose spoke to you, forward it to someone who would benefit from this message. Even better, invite them to subscribe. Help me in my mission to help people to do better and to live better. Thanks!
photo credit: abbilder Märchenbrunnen via photopin (license)