Force fields are way better than armor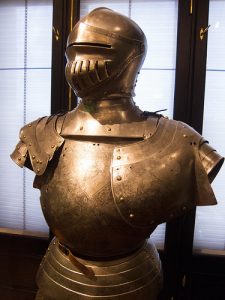 We were born loved and loving.
 Then we had some experiences, were judged, experienced disapproval etc and we started to forget the truth about us.
  Because these things hurt, we started putting on armor. However, the armor doesn't really work. We keep getting hurt.
   We need to return to what we were born with – knowing we are loved and being loved.
  When we live from that place, the love transmutes all negativity that comes our way.
This is far more effective than armor.
Much Love,
Jonathan
Help me out please ~ if this Daily Dose spoke to you, forward it to someone who would benefit from this message. Even better, invite them to subscribe. Help me in my mission to help people to do better and to live better. Thanks!
photo credit: quinet Decorated armour via photopin (license)