Flip that switch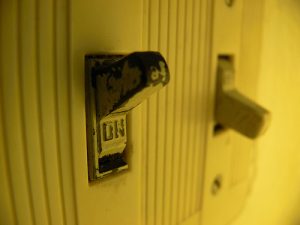 I see this fairly regularly: A person thinks, "I need a break." Then their actions start to become very ineffective, things keep falling apart, setbacks keep occurring, etc.
They end up getting the break they said they needed but not the rest and recharge because they are flailing around in ineffective action.
All we have to do to get out of this is imagine a big light switch that has been turned off. Reach out and turn it back on. And sometimes before we can effectively turn the switch back on, we actually need to take that break.
p.s. Breakthrough to Unprecedented Results starts July 3www.jonathanmanske.com/breakthrough
Much Love,
Jonathan
Help me out please ~ if this Daily Dose spoke to you, forward it to someone who would benefit from this message. Even better, invite them to subscribe. Help me in my mission to help people to do better and to live better. Thanks!