Feeding the wrong wolf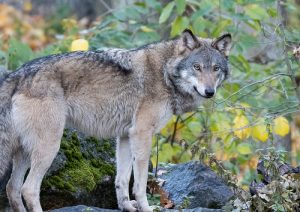 I talked to several people today who were feeding the wrong wolf. They were busily and repeatedly reinforcing stories of frustration, unworthiness, tiredness, and limitation. This can never ever create a better life and destroys happiness.
What wolf? The wolf of Cherokee legend.
An old Cherokee is teaching his grandson about life. "A fight is going on inside me," he said to the boy.
"It is a terrible fight and it is between two wolves. One is evil – he is anger, envy, sorrow, regret, greed, arrogance, self-pity, guilt, resentment, inferiority, lies, false pride, superiority, and ego." He continued, "The other is good – he is joy, peace, love, hope, serenity, humility, kindness, benevolence, empathy, generosity, truth, compassion, and faith. The same fight is going on inside you – and inside every other person, too."
The grandson thought about it for a minute and then asked his grandfather, "Which wolf will win?"
The old Cherokee simply replied, "The one you feed."
Which wolf would you prefer to feed? Which wolf are you actually feeding?
Much Love,
 Jonathan
I write these Daily Doses because I know that my content does make a difference and helps people live better lives. So, if you know someone who would benefit from today's thoughts, please pass this on. Thanks and gratitude in advance!
photo credit: magnus.johansson10 The Wolf via photopin (license)