Drastic reduction in suffering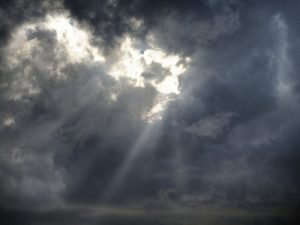 We are so quick to react and judge our immediate circumstances as good or bad. But, in order to really know what anything means, we would need to be able to see the future.
When we judge the circumstances as bad, we get to suffer.
A great antidote to this is the practice of asking ourselves, "I wonder what benefit is going to come out of this or, I wonder what blessing is hidden in this situation? Or, my life is falling together so I wonder what good is going to come out of this?"
As soon as we get curious about "what silver lining is in this cloud", suffering immediately decreases or even disappears.
Today's stumbles and setbacks often create tomorrow's breakthroughs. And any suffering we do between today and tomorrow is completely optional.
Much Love,
Jonathan
Help me out please ~ if this Daily Dose spoke to you, forward it to someone who would benefit from this message. Even better, invite them to subscribe. Help me in my mission to help people to do better and to live better. Thanks!