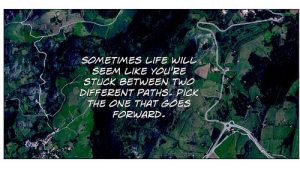 Different Does not Equal Bad
A little time in the Tokyo airport and the airport transit hotel – and I saw that they do a lot of things differently than we do in Colorado.
This made me think about how many of us are conditioned to think that different is bad. Different is not bad. Different is just different.
Of course, we don't need to leave the country to observe different. There are regional differences, subculture differences, lifestyle differences, religious differences and . . . right in our back yards.
Life is richer, and fuller, and easier when we learn to appreciate differences. If we get curious about the differences, we might even learn something that benefits our lives.
Differences are not bad. They are just different!
Much Love,
Jonathan