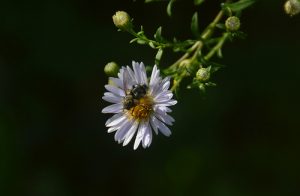 Blind Spots
It wouldn't be called a blind spot if we could see it. And, we all have blind spots. These blind spots tend to get int the way of our effectiveness, success, and happiness.
I remember the first time I went to get a glass of water at Panera bread. I expected the water to be dispensed by a little lever underneath one of the soda buttons – like it is on most soda machines. I looked and looked for that little lever but couldn't find it.
Meanwhile, right in front of me was a big blue button that said "water". And, I couldn't see it. My expectations had created a blind spot.
Where in our lives have our expectations and beliefs created blind spots? And, what are they costing us?
This is where we need the right people in our lives – the ones who will point out our blind spots rather than "yes men" who don't tell us the truth.
Help me out please ~ if this Daily Dose spoke to you, forward it to someone who would benefit from this message. Even better, invite them to subscribe. Help me in my mission to help people to do better and to live better. Thanks!
 photo credit: bratispixl <a href="http://www.flickr.com/photos/95132112@N08/44857585921″>Raubfliege</a> via <a href="http://photopin.com">photopin</a> <a href="https://creativecommons.org/licenses/by-nc/2.0/">(license)</a>